THE WARREN REPORT AND THE JFK ASSASSINATION: FIVE DECADES OF SIGNIFICANT DISCLOSURES
The President's Commission on the Assassination of President Kennedy published its conclusions in an official report which was presented to President Lyndon Johnson on September 24, 1964 and made available to the general public on September 27, 1964. Fifty years later, the AARC 2014 Conference brought together forty-four prominent authors, historians, physicians, lawyers, forensic scientists, and investigative journalists to discuss the current state of research into President Kennedy's murder.
Conference Speakers

Conference Program
Courtesy of the AARC, conference videos are now being released and over the next several weeks will be presented below. Your paid membership or tax-exempt contribution supports the work of the AARC.
---
Conference Opening and Preliminaries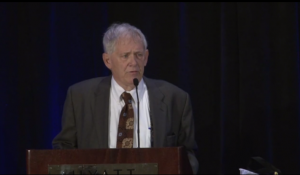 "The purpose of the AARC is to obtain, preserve, and disseminate information on political assassinations… The founding fathers of this country were profoundly interested in history and its impact, and they understood that in order to be their own governors a people must arm themselves with the power that knowledge gives. We have been, and are being, deprived of that power." Jim Lesar
Alan Dale: Kickoff and Introduction of AARC President James Lesar: "Why This Conference Matters"
Jerry Policoff: "Historical Background and Conference Preview"
Andrew Kreig: "Current Implications of JFK Assassination Cover-Up"
Alan Dale: "What We Now Know that the Warren Commission Didn't Know"
(55 minutes)
---
Dan Hardway and Edwin Lopez – The HSCA and the CIA: The View from the Trenches and the View from the Top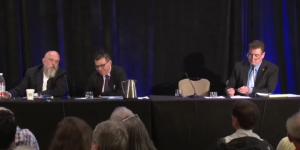 "Initially, the CIA was cooperating — we had no reason to think that they weren't… [It was] when we started pushing… on investigating the disinformation efforts after the assassination, and realizing that I could tie just about every single disinformation effort directly back to David Phillips, that George Joannides gets involved." Dan Hardway
Dan Hardway, J.D.: An attorney in private practice and former researcher for the House Select Committee on Assassinations from 1977-1978.
Ed Lopez, J.D.: is the General Counsel for the Rochester New York City School District. From 1977 to 1979 he served as Researcher/Investigator for the House Select Committee on Assassinations where he researched the "Pro-Cuban" issue and co-researched with Dan Hardway the "Oswald Mexico City" issue, a report that was only recently declassified. Lopez interviewed over 100 witnesses, and analyzed numerous Top Secret documents. In connection with his official duties he traveled to Cuba and interviewed President Fidel Castro.
(1 hour, 23 minutes)
---
Prof. G. Robert Blakey – The HSCA and the CIA: The View from the Trenches and the View from the Top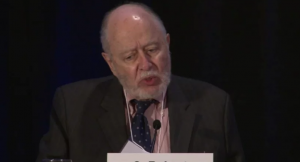 "So my position about the agency is they didn't cooperate with us, they affirmatively made an effort not to cooperate with us, and therefore everything that they told us is a lie. And all the statements in the report about cooperation, it's just false. We were had." G. Robert Blakey
In this unprecedented address, Professor Blakey reflects upon his experience as Chief Counsel of the House Select Committee on Assassinations, detailing the impact and consequences of having relied upon promises of cooperation by the CIA during that investigation. The recounting of his experiences, and subsequent realizations that his investigators were undermined by a concerted defiance of the spirit and authority of constitutional checks and balances, raises issues of continuing relevance to public interest and concern over the meaning and effectiveness of congressional oversight. These issues are significant as they relate not exclusively to our government's investigation of President Kennedy's murder, but also to today's revelations about the US Senate Select Committee on Intelligence Activities and its investigation of allegations against the CIA. These questions force us to examine our most basic assumptions about democratic accountability.
Prof. G. Robert Blakey, J.D.: An attorney and law professor. Special Attorney in the Justice Department under Robert Kennedy. Chief Counsel and Staff Director of the House Select Committee on Assassinations (HSCA) from 1977 to 1979.
(43 minutes)
---
Jefferson Morley – The CIA and the Culture of Secrecy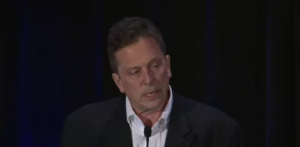 "We have a new fact pattern about the JFK story that demands attention. This fact pattern is both growing in scope and detail over time… I think what we are doing is, we are getting to the point where we can describe a fact pattern rather than argue about theories, and we can transcend the old lone nut/conspiracy debate." Jefferson Morley
Author and former Washington Post reporter, Jefferson Morley, is the moderator of JFK Facts and plaintiff in the lawsuit, Morley v. CIA, seeking release of long-secret JFK records. Morley is a 25-year veteran of Washington journalism who has worked as an editor and/or journalist at The New Republic, The Nation, and Spin Magazine, before going to the Washington Post in 1992. He has written extensively about the Central Intelligence Agency, George H.W. Bush, Central American death squads and the Iran-contra affair. His reporting has also appeared in The New York Review of Books, Readers Digest, The New York Times Book Review, Rolling Stone, The New Republic, The Nation, The Los Angeles Times, The American Prospect, and Salon, among others. His book "Our Man in Mexico: Winston Scott and the Hidden History of the CIA" was published in 2007. Morley has taken a keen interest in the assassination of John F. Kennedy and is the author of several articles on the subject. He is the plaintiff in a lawsuit against the CIA, demanding the release of records pertaining to CIA officer George Joannides who was called out of retirement in the 1970s to serve as liaison with the House Select Committee on Assassinations. Unknown to the HSCA, Joannides had in 1963 been the case officer for the Student Revolutionary Directorate, the Cuban exile group with whom Lee Harvey Oswald had multiple interactions in New Orleans.
(22 minutes)
---
Malcolm Blunt, Q&A – JFK Records and NARA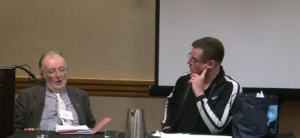 "The IDN system was a parallel system of files to the 201 files. IDN files were 'individuals connected to targeted organizations.' In other words, if you had a targeted organization, something like the Fair Play for Cuba Committee, these were individuals that were connected to that organization. That whole filing system got junked while the Warren Commission was sitting. It's never been done before, and it's never been done again.; a whole filing system just completely dismantled inside the Records Integration Division… One name jumps out: Lee Harvey Oswald."
One of our most distinguished JFK assassination scholars, Malcolm Blunt is an independent investigator of the truth with an unbiased instinct for what is important and what is not in the details of President Kennedy's assassination. He is regarded within the assassination research community as an esteemed authority on the CIA and the JFK records held at the National Archives and Records Administration in College Park, MD. He is the 1998 recipient of JFK Lancer's New Frontier Award in appreciation for his contribution of new evidence in furthering the study of the assassination of President John F. Kennedy, and he is an influential consultant to many of our best authors and researchers.
(44 minutes)
---
Rex Bradford – The Church Committee and The Warren Commission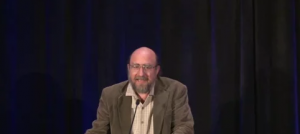 Rex Bradford, founder of History-Matters.com is an essayist and lecturer, Vice-President of the Assassination Archives and Research Center, created its website, and has published several CD-ROMs, including the JFK Assassination Archive. The transcript of his 2008 address, "Whispers From A Silent Generation" and his essay on "The Fourteen Minute Gap" are among his insightful articles which focus upon under-reported areas of JFK related issues. He is a consultant, analyst, and electronic archivist for the Mary Ferrell Foundation.
(42 minutes)
---
Panel – Jefferson Morley, Dr. John Newman, David Talbot, Alan Dale (moderator)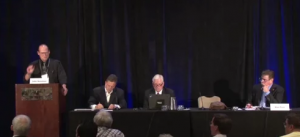 The Continuing Cover-Up: New and Newsworthy
Jefferson Morley: Author of Our Man In Mexico: Winston Scott and the Hidden History of the CIA (2008), and Snow-Storm In August: Washington City, Francis Scott Key, and the Forgotten Race Riot of 1835 (2012).
Dr. John Newman: Author of JFK and Vietnam (1992), Oswald and the CIA (updated 2008), Quest For the Kingdom: The Secret Teachings of Jesus in the Light of Yogic Mysticism (2011), and Where Angels Tread Lightly, The Assassination of President Kennedy, Volume 1 (2015).
David Talbot (via telephone): Author of Brothers: The Hidden History of the Kennedy Years (2008), and The Devil's Chessboard: Allen Dulles, John Kennedy and the Dark Game of Power (2015).
Alan Dale is the host of JFK Lancer: Conversations, an on-line interview program featuring discussions with prominent authors, historical researchers and notable personalities associated with the study of President Kennedy's assassination.
(55 minutes)
---
 Anthony Summers – After 'Not In Your Lifetime'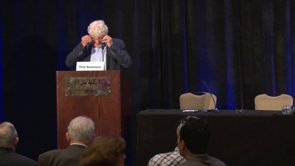 "What we really have cause to think we know is that after all this time, and the efforts of so many people, so much remains unknown." Anthony Summers
A former senior BBC journalist, Anthony Summers is the author of nine major non-fiction books. His investigative work has ranged from the fate of the last Russian Tzar in 1918 to Britain's Profumo sex/spy scandal, to the John F. Kennedy assassination, to the September 9/11 attacks. He has written biographies of Marilyn Monroe, J. Edgar Hoover, Richard Nixon, and Frank Sinatra. His book on the Kennedy assassination, originally published in 1980, has been updated several times – most recently in 2013 – with the title of "Not In Your Lifetime." The New York Times deemed it 'important', the Los Angeles Times 'an awesome work', the Boston Globe 'the closest we have to a definitive work on the events of Dallas.'
Summers was a finalist for the 2012 Pulitzer Prize for History with his book, with co-author Robbyn Swan, on the 9/11 attacks. He is the only two-time winner of the British Crime Writers' Association top award for crime non-fiction – once for his book on Dallas. He is a Fellow of the Historical Society of University College Dublin.
(52 minutes)
---
Dr. Ernst Titovets – Oswald: Russian Episode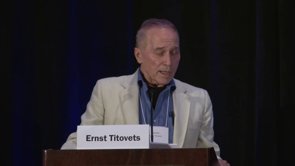 "With Norman Mailer, it was sort of unfortunate. He wanted to find black things to represent 'his' Oswald. Unfortunately, we didn't see eye to eye… and I just didn't want to figure to give evidence against Oswald in that negative way because it wasn't true, you know? Never for a moment I believed that he was capable of pulling a trigger at a president whom he loved, admired." Dr. Ernst Titovets
Lee Harvey Oswald's closest English-speaking friend when Oswald lived in Minsk, then part of the Soviet Union, from 1959-1962. "Erich [Ernst Titovets]…is my oldest existing acquaintance…a friend of mine who speaks English very well…" as Oswald would put it in his Historic Diary. In his book Oswald: Russian Episode, Dr. Ernst Titovets investigates the Russian period of life and activity of Lee Harvey Oswald, the alleged assassin of JFK. The book is based mainly on the author's first-hand experience of knowing Oswald. It also includes the author's interviews with many Russians who met Oswald, there are documents with Oswald's longhand never published before, unique transcripts of the audio recordings of Oswald and Titovets reading stories, enacting plays, giving mock interviews to one another. The book presents a culmination of the Author's painstaking research conducted over many years to reveal the true character of Oswald, a close-up of this still largely misunderstood man.
(57 minutes)
---
Buell Wesley Frazier – Recollections and Reflections: Lee Harvey Oswald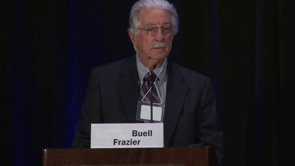 "How did the rifle get there? I have no idea. But, Lee did not take a rifle with him that morning." Buell Wesley Frazier
Buell Wesley Frazier: Was born in Texas in 1944. He went to work at the Texas School Book Depository in Dallas and in September, 1963 met and befriended Lee Harvey Oswald. On the morning of November 22, 1963, Frazier drove Oswald to the Texas Book Depository. He later told the Warren Commission that Oswald carried a small short thin package to work that day that he claimed contained curtain rods. The Warren Commission concluded it was the murder weapon it alleged Oswald used to assassinate President Kennedy. This was despite the fact that both Frazier and his sister insisted the package was a good eight inches shorter than the disassembled Mannlicher-Carcano, and that Oswald carried it cupped in his hand and tucked underneath his armpit so that it was not visible from behind. Only one other person is known to have seen Oswald enter the Depository that day, and that person told the Warren Commission Oswald was not carrying anything in his hands when he arrived at work that morning.
Mr. Frazier shares his recollections of Oswald the person he remembers as being very intelligent and well-read, and who was very fond of children, as children were of him.
(1 hour, 3 minutes)
---
Antonio Veciana – Admissions and Revelations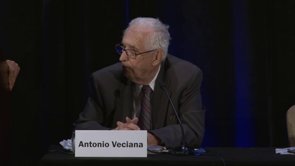 "Like many of my exile contemporaries, at the time, in the early 1960's, I believed John F. Kennedy was a traitor to the Cuban exiles and to this country. Yet, over time, I came to recognize that President Kennedy was not a traitor, but someone who acted in the interests always of the United States of America. In my research of President Kennedy's life, I came upon the American University speech, which, to me, was one of the greatest speeches ever given by an American president. After studying that speech, I decided I couldn't go from this world without saying that John F. Kennedy was a great man and a great president who had great vision for this country and the world." Antonio Veciana
We owe a major debt to the late Senate and House investigator Gaeton Fonzi for what we now know about Antonio Veciana and his CIA contact Maurice Bishop, and the meeting he attended when Bishop appeared in the company of Lee Harvey Oswald. Veciana was the founder of the anti-Castro organization known as Alpha 66, and was himself involved in two CIA assassination attempts on Cuban President Fidel Castro. He calls Fonzi's book, "The Last Investigation" the "best book that has been written" about the Kennedy Assassination, and on the 50th anniversary of the JFK assassination on November 22nd, 1963 he confirmed to Gaeton's widow, Marie, the major premise of Gaeton's book: That Maurice Bishop was in fact the person he also knew as David Atlee Phillips, the high-ranking CIA official in charge of all CIA operations in the Western hemisphere.
(1 hour, 17 minutes)
---
Professor Joan Mellen – INFILTRATIONS: On the corruption of government investigations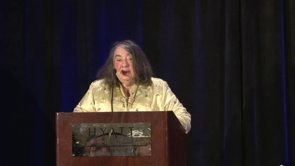 "Its is inaccurate and a serious understatement to suggest that Joannides' being placed with HSCA was the main way CIA corrupted HSCA. This view is false, and an example of what CIA calls a 'limited hangout.' Rather, CIA interference began on day one of Robert Blakey's tenure as HSCA counsel and was a daily intrusion. *It culminated in Scott Breckinridge's control of HSCA's final report. Breckinridge worked out of the Office of Legal Counsel of CIA…" Dr. Joan Mellen
Dr. Joan Mellen, Ph.D: Is a professor of English and creative writing at Temple University in Philadelphia. She is the author of twenty-two books including several that deal directly or indirectly with the JFK assassination: "A Farewell to Justice: Jim Garrison, JFK's Assassination, and the Case That Should Have Changed History;" "Our Man in Haiti: George de Mohrenschildt and the CIA in the Nightmare Republic;" "The Great Game in Cuba: How the CIA Sabotaged Its Own Plot to Unseat Fidel Castro." Professor Mellen's two upcoming works are:"Faustian Bargains," a study of Lyndon Johnson and his relationship with Malcolm Everett Wallace, and "The Green Light," an investigative inquiry into the attack on the USS Liberty.
(44 minutes)
---
Dr. Cyril H. Wecht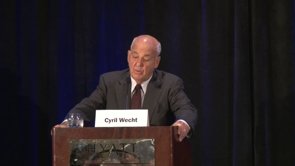 "The older people, the younger people, the professional people, people want to hear this. They are fascinated by it and they want to know the details, and these details include the things that blow the government's case out of the water." Dr. Cyril H. Wecht
One of America's most prominent forensic pathologists who has consulted on numerous high profile cases and has been a long-term and passionate critic of the JFK autopsy and of the lone assassin findings of the Warren Commission. He is past president of both the American Academy of Forensic Science and the American College of Legal Medicine, and currently heads the board of trustees of the American Board of Legal Medicine. He served in Pittsburgh, Pa. at various times as County Commissioner, Allegheny County Coroner & Medical Examiner. High-profile cases he has worked on include Robert F. Kennedy, Sharon Tate, Brian Jones, The Symbionese Liberation Army shootout, John F. Kennedy, The Legionnaires' Disease panic, Elvis Presley, Jon Benét Ramsey, Dr. Herman Tarnower (the Scarsdale diet guru), Danielle van Dam, Sunny von Bülow, the Branch Davidian incident, Vincent Foster, Laci Peterson and most recently Daniel and Anna Nicole Smith. During his career, Wecht performed more than 14,000 autopsies. He is a clinical professor at the University of Pittsburgh School of Medicine and an adjunct professor of law at Duquesne University. He served on the U.S. House of Representatives Select Committee on Assassinations, Forensic Pathology Panel, and he was a consultant for the 1991 film JFK. In 1982 he was the Democratic candidate for the U.S. Senate opposing John Heinz. Wecht fiercely contests the official government conclusion that a single bullet caused seven non-fatal wounds to JFK and Governor Connally and emerged in nearly pristine condition. In the fall of 2000, the Duquesne University School of Law established the Cyril H. Wecht Institute of Forensic Science and Law.
(34 minutes)
---
Dr. Gary Aguilar – Junk Science and the Death of JFK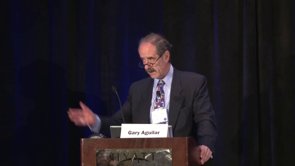 Confirmation bias occurs when people actively search for and favor informational evidence that confirms their preconceptions or hypothesis while ignoring or slighting adverse or mitigating evidence. It's a type of cognitive bias, a pattern of deviation in judgement that occurs in particular situations leading to perceptual distortion, inaccurate judgement or illogical interpretation, and represents an error of inductive inference toward confirmation of the hypothesis under study.
"This happens all the time in my specialty. I see it all the time in papers that I've reviewed … JFK's autopsy report says, "according to available information, 3 shots were heard and the president fell forward bleeding from the head." A body was given to these guys and they're told that he was shot from above and behind: 'Here's the body. Figure it out. Give us the evidence that will prove the conclusions that you already know he was shot from above and behind.' They weren't dishonest men. They weren't lying. They were trying to put together something that they knew had to fit… Junk science is everywhere pervasive." Dr. Gary Aguilar
Dr. Gary Aguilar is an author and lecturer, a leading authority on the medical evidence associated with President Kennedy's assassination, and is one of the few non-government experts ever given access to the JFK autopsy photos and x-rays. Dr. Aguilar is an AARC Board member.
(1 hour, 4 minutes)
---
Jim DiEugenio – A Motive For Murder: Kennedy's Foreign Policy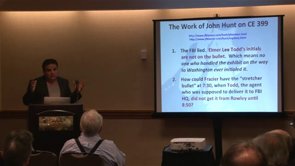 Author and historian Jim DiEugenio speaks about one of the most discussed yet least understood areas of John F. Kennedy's presidency. Jim is the founder of CTKA, author of Destiny Betrayed, Reclaiming Parkland, innumerable articles and lectures, and The Assassinations with Lisa Pease. He is a prolific and tenacious investigative writer and researcher whose works continue to shed new light on our path of discovery.
(47 minutes)
---
James Lesar – The CIA and NARA Thwart Congress and the JFK Act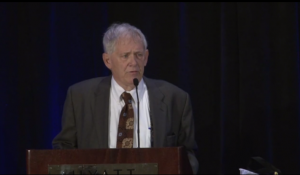 "Oliver Stone made his JFK movie and a tagline to that movie protesting the fact that the Warren Commission records were being withheld until the year 2039 caused a public uproar and the amendment of the Freedom of Information Act. The JFK Act, formally known as the President John F. Kennedy Assassination Records Collection Act of 1992, was an extraordinary development in access to information. It was, by far, the most sweeping and liberal disclosure law ever passed." Jim Lesar
James H. "Jim" Lesar, J.D.: A Freedom of Information Act attorney, Washington, D.C.; President, Assassination Archives and Research Center (AARC), a nonprofit organization that obtains, preserves, and disseminates information on political assassinations, especially the assassination of President John F. Kennedy. On behalf of the AARC, he testified before three Congressional committees in support of the President John F. Kennedy Assassination Records Collection Act of 1992, which was unanimously passed by Congress and signed into law. He has litigated over 200 FOIA cases in federal district and appellate courts setting several important precedents.
(31 minutes)
---
Joe Backes – Report on JFK Records Withheld until 2017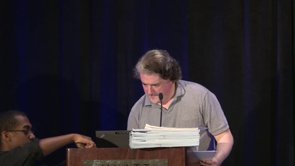 "I have one purpose in talking to all of you and that is to dispel the myth, that I think some people have, that there are only one thousand, one hundred JFK assassination records being kept from us, and that they are all CIA documents." Joseph Backes
Joseph Backes is an acknowledged expert on the activities of the Assassination Records Review Board. He has written reviews of documents released by the AARB, and is now compiling an inventory of documents that continue to be withheld. His website, "Justice For Kennedy: A Blog About The JFK Assassination And Other Political Crimes" is a valuable online resource for researchers and historians.
(49 minutes)
---
Dr. Marie Fonzi – On the Home Front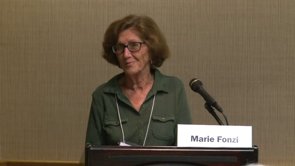 Marie Fonzi, Ed.D: Dr. Marie Fonzi, widow of Gaeton Fonzi, continues to pursue his passion to uncover the truth about the JFK assassination. She located and made available the famous 1966 Fonzi/Specter interview tapes and transcripts which can now be viewed on the Mary Ferrell Website. She wrote the Preface for the 2013 edition of Gaeton's"The Last Investigation," required reading for students of the assassination which tells of our Government's failure to conduct the full and complete investigation it promised. His book is both a compelling postmortem on the House Select Committee on Assassinations and a riveting account of Fonzi's pursuit of leads implicating CIA officers. On the 50th anniversary of the JFK assassination, Antonio Veciana, former leader of Alpha 66, acknowledged in a letter to Dr. Fonzi what Gaeton had long believed: that the CIA agent Veciana knew as Maurice Bishop, whom he saw in September of 1963 with Lee Harvey Oswald, was indeed David Atlee Phillips, CIA Chief of the Western Hemisphere. Dr. Fonzi, a lifetime educator, currently teaches a course on the JFK assassination.
"The Last Investigation," Gaeton Fonzi's masterful retelling of his work investigating the Kennedy assassination for two Congressional committees is invaluable for students of the assassination and the subsequent failure of the U.S. government to solve the crime. The Last Investigation is a compelling post mortem on the House Select Committee on Assassinations, as well as a riveting account of Fonzi's pursuit of leads indicating involvement by officers of the Central Intelligence Agency.
(55 minutes)
---
Pat Speer – The Single-Bullet Theory, Voodoo Science, and Zombie Lies
In 2004, and then again in 2005, Speer presented his findings on the medical evidence at the November in Dallas conference. In 2007, The Mysterious Death of Number 35, a 4-part video series written by and featuring Speer, debuted on Youtube. In part 1 of this series, Speer demonstrated that Dr. Michael Baden, the spokesman for the House Select Committee on Assassinations' Forensic Pathology Panel – the last government panel to study the Kennedy assassination medical evidence – was confused by the evidence and testified with a key autopsy photo upside down.
It is Speer's contention that Baden was confused because the medical evidence, as interpreted by his panel, made little sense, and was at odds with articles and textbooks written by the very members of his panel.
Speer made an appearance at the 2009 COPA Conference in Dallas, and continues to be an active presence on the JFK forums online. He is a popular and dynamic speaker on the related subjects of President Kennedy's assassination, and conducted major presentations at JFK conferences at Pittsburgh and Dallas in 2013.
(48 minutes)
---
Bill Simpich – How Captain Westbrook and the Tippit Shooting Provide a Counterpoint Narrative to the Warren Report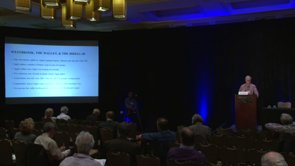 "This is a counter-narrative that was held back from everybody on the Warren Report — and the Warren Commissioners, except for Gerald Ford and Allen Dulles, all said that they were lied to and not given enough information and all the rest. So we have had our history stolen from us." Bill Simpich
Bill Simpich is a Civil Rights attorney, the author of ground-breaking articles focusing upon the hidden intricacies of the CIA, and is a leading and insightful analyst of the intelligence files associated with Lee Harvey Oswald's enigmatic episode in Mexico City seven weeks prior to President Kennedy's assassination. He is the author of State Secret, Wiretapping in Mexico City, Double Agents, and the Framing of Lee Oswald which is now available free of charge from the Mary Ferrell Foundation.
(34 minutes)
---
Dr. Donald B. Thomas – The Tippit Murder: Rosetta Stone to the Warren Commission Cover-Up
"The Warren Commission simply said, well, he had no escape plan. In the annals of presidential assassins, it would be reasonable to suppose that none of these folks had escape plans because they all shot their respective presidents from point-blank range with a pistol, and therefore had little expectation that they could escape. But, Lee Harvey Oswald is charged with having shot the president with a sniper rifle from a distant, hidden location, the whole point of which is to get away, to escape." Dr. Donald Thomas
Dr. Thomas is the author or co-author of more than one hundred scientific journal articles, book chapters and books. His 2001 article in the journal Science & Justice, "The Acoustical Evidence in the Kennedy Assassination Revisited" led to publication of "Hear No Evil," a book that places the acoustical evidence in a larger context. This presentation is a study of the Warren Commission's case against Lee Harvey Oswald in the shooting of Officer J.D. Tippit. Dr. Thomas is a member of the Board of Directors of the AARC.
(34 minutes)
---
Dr. Grover B. Proctor Jr. – The Raleigh Call and the Fingerprints of Intelligence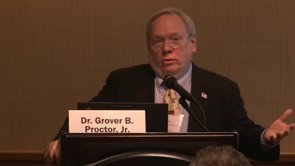 Grover B. Proctor Ph.D: A retired university Dean and Co-Founder of two colleges in P.R. China, Dr. Proctor began his research in the JFK assassination in 1974. Since that time, he has published extensively, lectured widely, and has frequently been consulted by print and broadcast media. While most of his work comprises analysis and interpretation of the assassination research phenomenon, he broke new ground in the investigation in the early 1980's with his work on Lee Oswald's attempt to make a telephone call from the Dallas jail to John Hurt, a former military counterintelligence agent in Raleigh, N.C. His professional expertise is in statistical analysis and research methodology, which extends in many practical areas of Social Science and Business/Marketing research.
(51 minutes)
---
Dr. David Kaiser – What We've Learned Since The Road to Dallas
David E. Kaiser, Ph.D: An American historian whose published works have covered a broad range of topics, from European warfare to American League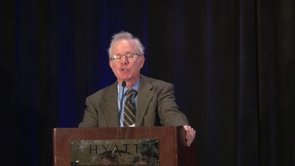 baseball. He was a professor in the Strategy and Policy Department of the Naval War College from 1990 until 2012 and has also taught at Carnegie Mellon, Williams College (2006-7 and 2012-13), and Harvard University.
Dr. Kaiser's 2008 book, "The Road to Dallas: The Assassination of John F. Kennedy," does not dispute the official findings that Oswald was the lone shooter, but argues that the assassination was carried out by leading organized crime figures as revenge for the attempts made by Attorney General Robert F. Kennedy to persecute Mafia leaders. His conference topic is "Further Down the Road to Dallas."
(42 minutes)
---
---
Lamar Waldron – Withheld In Full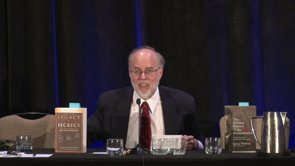 "Withheld in Full" focuses on crucial CIA, FBI, and military intelligence files that were withheld not only from the Warren Commission, but also from the Church Committee, the HSCA, and even the ARRB.
For his books "Legacy of Secrecy" (updated 2009) and "Ultimate Sacrifice" (updated 2006), Variety called Waldron "the ultimate JFK historian," while the Chicago Tribune named him "one of the best investigative journalists in the United States" for his book "Watergate: The Hidden History–Nixon, the Mafia, and the CIA." His most recent book, "The Hidden History of the JFK Assassination," was cited by the Boston Globe, NBC News, the BBC, MSNBC, the New York Post, the Guardian, and UPI. His work was the subject of two Discovery Channel specials produced by NBC News, and he has also appeared numerous times on CNN, Fox News, and the History Channel.
(27 minutes)
---
Dr. Peter Kornbluh – Back Channel to Cuba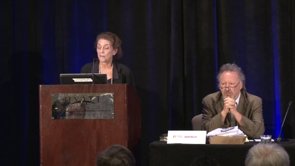 "Over the course of time we were able to get a Kennedy administration file declassified. It was called, 'Special Contacts with Cuban Leaders,' and it revealed a whole set of efforts to reach out and communicate with Castro about changing the contours of US/Cuban relations in the wake of the very dangerous Cuban Missile Crisis." Dr. Peter Kornbluh
Introduction of Dr. Peter Kornbluh by AARC Board member, Brenda Brody, with examples of what the National Security Archive releases have meant to the research community.
Senior analyst at the National Security Archive in Washington in its Chile Documentation Project, Dr. Peter Kornbluh is co-author (with William M. LeoGrande) of  "Back Channel To Cuba: The Hidden History of Negotiations between Washington and Havana," which challenges the conventional wisdom of perpetual hostility between the United States and Cuba and chronicles the largely untold history of bilateral efforts toward rapprochement and reconciliation between JFK and Fidel Castro.
(27 minutes)
---
Professor David Wrone – The Warren Report on the Murder of JFK: Truth or Cover-Up?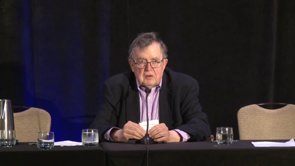 David Wrone, Ph.D: A former professor of history at the University of Wisconsin, Stevens Point, where he taught American history, Indian History and the JFK assassination for 35 years. He has published numerous book reviews on the subject and edited The Legal Proceedings of the 1975 court record on the fight to obtain the January 27, 1964 executive session transcript of the Warren Commission. He co-edited, with D. Guth,"The Assassination of John F. Kennedy: A Comprehensive Historical and Legal Bibliography," 1963-1979 (Greenwood Press, 1980). He is the author of, "The Zapruder Film" (University Press of Kansas).
In his 40 years of research and reading on the assassination, he has concentrated on the evidence found in files of the FBI and has sued the government for Zapruder film records, especially relating to its acquisition and purchase. Professor Wrone received his Ph.D. in American history from the University of Illinois-Urbana. He is Secretary and a member of the Board of Directors of the AARC.
(39 minutes)
---
Robert Groden – A View From The Grassy Knoll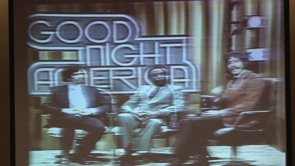 Robert Groden: Author of several books on the JFK assassination. Served as photographic consultant for the U.S. House Select Committee on Assassinations and as a consultant on the film "JFK." Groden made history when, on March 6, 1975, he and Dick Gregory appeared on Geraldo Rivera's ABC late-night TV program "Good Night America" and showed the Zapruder film of the assassination to a national audience for the first time on network television. His latest book is, "JFK: Absolute Proof."
(1 hour, 26 minutes)
---
Russ Baker – The Warren Commission and What Happened To America
"To find the plot in this whole thing, and this is what my new book will be about, you have to look for patterns, and you have to look for connections, and you have to try to figure out if they're random or if they actually mean something… I'm not saying that Oswald's not important. I think he is important; I think you want to look at him. But, I think if you look only at him, or too much at him to the exclusion of other things, you make a mistake. I think that his purpose was to draw your attention." Russ Baker
Russ Baker is one of today's most respected and best informed journalists. He is an investigative reporter, lecturer and commentator, the Founder and Editor in Chief of the nonpartisan, nonprofit investigative news organization WhoWhatWhy.org, and he is the New York Times best selling author of Family of Secrets, The Bush Dynasty, America's Invisible Government, and the Hidden History of the Last 50 years.
(34 minutes)
---
Lisa Pease – James Jesus Angleton and The Warren Commission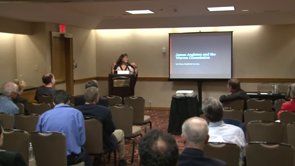 Lisa Pease has written about the assassinations of the sixties and other Cold War topics for more than 20 years. She was one of three Americans to testify to a UN Commission about evidence relating to the death of former UN Secretary Dag Hammarskjold. She has discussed her research on television and radio, and her writing has appeared in numerous publications, including Salon and the Los Angeles Times. She co-edited an anthology of essays (which include several of her own articles) called "The Assassinations: Probe Magazine on JFK, MLK, RFK and Malcolm X." She is currently working on a book about the assassination of Robert Kennedy.
(1 hour, 2 minutes)
---
Eric Hamburg – Conversations with Fabian Escalante and E. Howard Hunt — Two Views of the Kennedy Assassination
(25 minutes)
---
Professor Peter Dale Scott – Dallas and Other Deep Events
(50 minutes)