49 minutes (https://vimeo.com/122992735)
Report on JFK Records Withheld until 2017
"I have one purpose in talking to all of you and that is to dispel the myth, that I think some people have, that there are only one thousand, one hundred JFK assassination records being kept from us, and that they are all CIA documents." Joseph Backes
Joseph Backes is an acknowledged expert on the activities of the Assassination Records Review Board. He has written reviews of documents released by the AARB, and is now compiling an inventory of documents that continue to be withheld. His website, "Justice For Kennedy: A Blog About The JFK Assassination And Other Political Crimes" is a valuable online resource for researchers and historians.
justiceforkennedy.blogspot.com/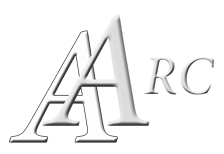 Become a Member of the AARC!
Support the declassification of government records relating to political assassination by becoming a member of the AARC →
Benefits include discounts on CDs, DVDs and VIP access to special conference events.