47 minutes
Author and historian Jim DiEugenio speaks about one of the most discussed yet least understood areas of John F. Kennedy's presidency. Jim is the founder of CTKA, author of Destiny Betrayed, Reclaiming Parkland, innumerable articles and lectures, and The Assassinations with Lisa Pease. He is a prolific and tenacious investigative writer and researcher whose works continue to shed new light on our path of discovery.
This presentation is related to Jim's article, JFK's Embrace of Third World Nationalists: consortiumnews.com/2013/11/25/jfks-embrace-of-third-world-nationalists/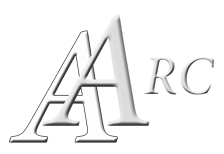 Become a Member of the AARC!
Support the declassification of government records relating to political assassination by becoming a member of the AARC →
Benefits include discounts on CDs, DVDs and VIP access to special conference events.