44 minutes
"The IDN system was a parallel system of files to the 201 files. IDN files were 'individuals connected to targeted organizations.' In other words, if you had a targeted organization, something like the Fair Play for Cuba Committee, these were individuals that were connected to that organization. That whole filing system got junked when the Warren Commission was sitting. It's never been done before, and it's never been done again; a whole filing system just completely dismantled inside the Records Integration Division… One name jumps out: Lee Harvey Oswald."
One of our most distinguished JFK assassination scholars, Malcolm Blunt is an independent investigator of the truth with an unbiased instinct for what is important and what is not in the details of President Kennedy's assassination. He is regarded within the assassination research community as an esteemed authority on the CIA and the JFK records held at the National Archives and Records Administration in College Park, MD. He is the 1998 recipient of JFK Lancer's New Frontier Award in appreciation for his contribution of new evidence in furthering the study of the assassination of President John F. Kennedy, and he is an influential consultant to many of our best authors and researchers.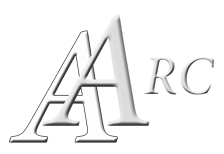 Become a Member of the AARC!
Support the declassification of government records relating to political assassination by becoming a member of the AARC →
Benefits include discounts on CDs, DVDs and VIP access to special conference events.