34 minutes
"To find the plot in this whole thing, and this is what my new book will be about, you have to look for patterns, and you have to look for connections, and you have to try to figure out if they're random or if they actually mean something… I'm not saying that Oswald's not important. I think he is important; I think you want to look at him. But, I think if you look only at him, or too much at him to the exclusion of other things, you make a mistake. I think that his purpose was to draw your attention." Russ Baker
Russ Baker is one of today's most respected and best informed journalists. He is an investigative reporter, lecturer and commentator, the Founder and Editor in Chief of the nonpartisan, nonprofit investigative news organization WhoWhatWhy.org, and he is the New York Times best selling author of Family of Secrets, The Bush Dynasty, America's Invisible Government, and the Hidden History of the Last 50 years.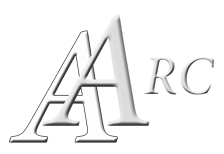 Become a Member of the AARC!
Support the declassification of government records relating to political assassination by becoming a member of the AARC →
Benefits include discounts on CDs, DVDs and VIP access to special conference events.