AARC Board of Directors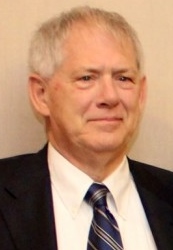 James H. Lesar J.D.
President
James H. Lesar is an attorney licensed in Washington, D.C., several federal appellate courts, and the Supreme Court.
He is also President of the Assassination Archives and Research Center (AARC), a nonprofit organization which obtains, preserves, and disseminates information on political assassinations, especially the assassination of President John F. Kennedy. On behalf of the AARC, he testified before three Congressional committees in support of the President John F. Kennedy Assassination Records Collection Act of 1992, which was unanimously passed by Congress and signed into law.
Now in his 43rd year of practice, Lesar has litigated over 200 FOIA cases in federal district and appellate courts. A number of his cases have set important precedents, including, recently, Morley v. C.I.A., 508 F.3d 1108 (D.C.Cir.2007), which held that the CIA had to search its operational files on George Joannides, a former CIA case officer who had been in charge of a Cuban exile organization when it was in contact with Lee Harvey Oswald before the assassination of President Kennedy. Other of his cases set precedents on such issues as the right to take discovery in FOIA cases, the right to obtain interim awards of attorney fees for substantially prevailing in a cases where the public interest in disclosure warranted such an award, and the right to obtain records by submitting a un-notarized declaration according to the prescribed statutory form rather than being required to submit a notarized affidavit.
×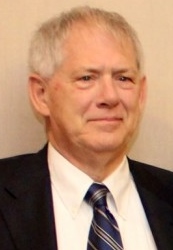 James H. Lesar J.D.President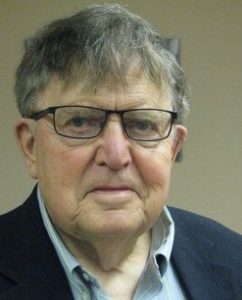 David Wrone Ph.D
Secretary
David R. Wrone, Ph.D. is a former professor of history at the University of Wisconsin, Stevens Point, where he taught American history, Indian history and the JFK assassination for 35 years. He has published numerous book reviews on the subject and edited The Legal Proceedings of Harold Weisbergv General Services Administration (1975), the court record on the fight to obtain the January 27, 1964 executive session transcript of the Warren Commission, and co-edited, with D. Guth, The Assassination of John F. Kennedy: A Comprehensive Historical and Legal Bibliography, 1963-1979 (Greenwood Press, 1980). He is also author of the newly published, The Zapruder Film (University Press of Kansas). In his 40 years of research and reading on the assassination, he has concentrated on the evidence found in files of the FBI and has sued the government for Zapruder film records, especially relating to its acquisition and purchase. Professor Wrone received his Ph.D. in American history from the University of Illinois-Urbana.
×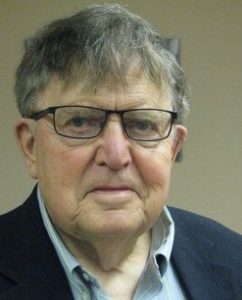 David Wrone Ph.DSecretary
Rex Bradford
Vice President
Rex Bradford is Vice-President of the AARC and has pioneered the digitization and online access to JFK records for 15 years. Approximately 1 million pages of AARC records, as well as documents from other sources, are available online due to his efforts. He is also the proprietor of History Matters and President of the Mary Ferrell Foundation. Rex has written extensively on the assassination and its larger political context, and has given talks at conferences held by organizations such as the AARC, the Wecht Institute, COPA, and others.
×
Rex BradfordVice President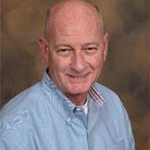 Randolph Robertson M.D.
Board Member
Randolph Robertson M.D. has been interested in the assassination for nearly 25 years. He holds B.S. and M.S and M.D. degrees from the University of Illinois at Champaign-Urbana. He is a Board certified Diagnostic radiologist and the only one outside governmental review panels to have been given permission via the Kennedy family to see the original autopsy materials held at the National Archives. He has testified before the House of Representatives Legislation and National Security Subcommittee on Government Operations on the Effectiveness of the President John F. Kennedy Record Collections Act of 1992 in November 1993 in Washington DC.
He presented his analysis of the post-mortem radiographs at the annual meeting of the National Association of Medical Examiners in September of 1993 in Fort Worth Texas.. More recently he presented his synchronization of the Zapruder film and the Dallas Police Department DictaBelt at the LeftForum meeting in 2014 in New York City. He is currently retired from practicing in radiology.
×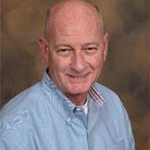 Randolph Robertson M.D.Board Member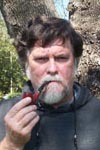 Donald B. Thomas Ph.D
Board Member
Donald B. Thomas received his Ph.D from the College of Agriculture at the University of Missouri. Following graduation he held post-doctoral research appointments at the University of Arizona and the University of Nebraska. He is currently a senior scientist with the United States federal government and is on the graduate faculty at the University of Texas. He is a former President of the Coleopterists Society and presently serves as a subject editor for the Annals of the Entomological Society of America.
He is the author or co-author of more than one hundred scientific journal articles, book chapters and books. His 2001 article in the journal Science & Justice, The Acoustical Evidence in the Kennedy Assassination Revisited led to publication of Hear no Evil a book which places the acoustical evidence in a larger context. He currently resides in Texas with his family.
×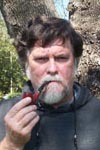 Donald B. Thomas Ph.DBoard Member

Brenda Brody
Board Member
Brenda Brody spent most of her business career working for major media companies. She became involved in JFK assassination research shortly after President Kennedy was shot. She has conducted meaningful and important research on William Pawley's history, and, using original historical records, she has also made an extensive study of the political, economic, and military history of the Bay of Pigs. She has also recently assisted Dr. Randolph Robertson's mathematical study and synchronization of the acoustic evidence from Dealey Plaza with the Zapruder film, and the visible reactions of eyewitnesses as recorded on photographs and films. Brenda Brody is a member of the Board of Directors of the AARC.
×

Brenda BrodyBoard Member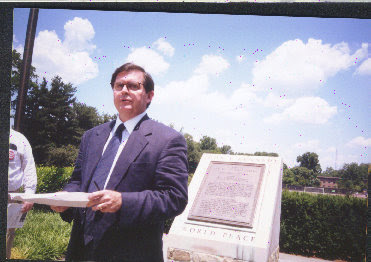 Dan Alcorn J.D.
Board Member
Dan Alcorn formerly was a law partner of AARC co-founder the late Bud Fensterwald. Dan has served on the AARC board since 1992, and was a founding director of the Coalition on Political Assassinations (COPA) on behalf of AARC, and served on COPA's board until the end of the Assassination Records Review Board process in 1998. Dan has represented requesters in precedent setting Freedom of Information Act (FOIA)cases in the trial and appellate courts in Washington, D.C., including cases related to the JFK assassination, the Martin Luther King, Jr. assassination, allegations of misconduct in the FBI crime laboratory, death squad activity in Central America, and intelligence abuses, among other issues.
×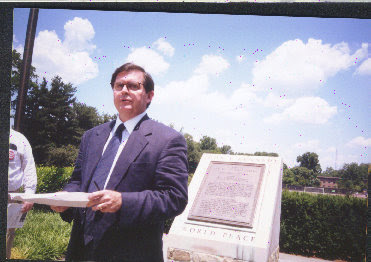 Dan Alcorn J.D.Board Member
David Talbot
Board Member
David Talbot is the author of the New York Times bestseller, Brothers: The Hidden History of the Kennedy Years. He is the founder and former editor-in-chief of the pioneering web publication, Salon. He is currently working on a book about legendary spymaster Allen Dulles and the rise of America's secret government.
×
David TalbotBoard Member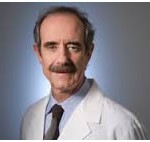 Gary Aguilar M.D.
Board Member
Gary Aguilar, MD, Clinical Professor of Ophtalmology, University of California, San Francisco, is a practicing ophthalmologist in San Francisco. He is one of the few physicians outside the government who has ever been allowed to examine President Kennedy's still-restricted autopsy photographs and X-rays that are held at the National Archives.
Dr. Aguilar has written and lectured extensively on the topic of JFK's medical and autopsy evidence. For the 50th anniversary of the release of the Warren Report, Dr. Aguilar will present an overview of the medical and scientific evidence in the Kennedy case in a talk entitled, "Junk Science and the Death of JFK – How Credible Authorities Fumbled the Crime of the Century."
×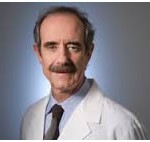 Gary Aguilar M.D.Board Member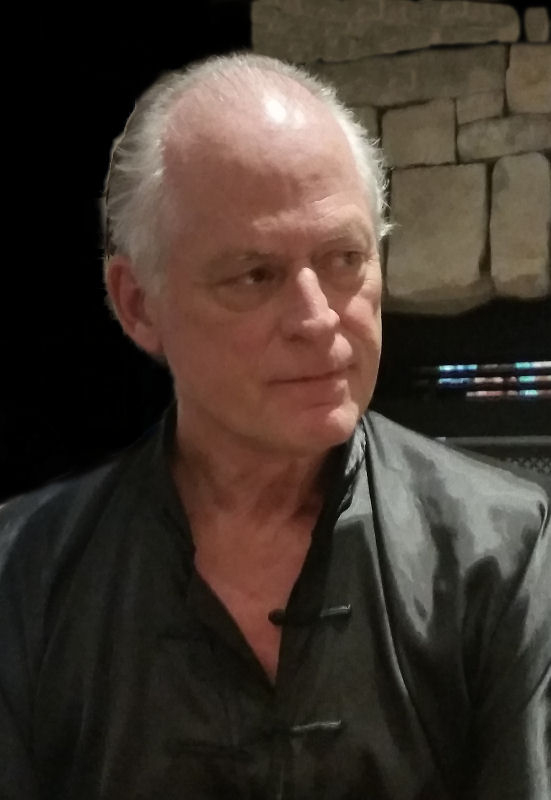 John Newman Ph.D
Board Member
Dr. John M. Newman, MAJOR, US Army, RETD
Born December 20, 1950, Dayton Ohio
Education
BA Chinese Studies, George Washington University (1973)
MA East Asian Studies, George Washington University (1976)
PhD Modern Far Eastern History, George Washington University (1992)
Experience
US Army Intelligence, 1974-1994
Assistant to the Director, National Security Agency, 1988-1990
US Army Attaché in China, 1990-1992
Professor, University of Maryland, 1981-1994
Honors Professor, University of Maryland, 1994-2013
Adjunct Professor, James Madison University, 2013-present
Yoga Instructor, 2006-present
Publications
He is the author of 1992's JFK and Vietnam, 1995's Oswald and the CIA, (updated, 2008), and 2011's Quest For The Kingdom: The Secret Teachings of Jesus in the Light of Yogic Mysticism. In 2015 Dr. Newman published The Assassination of President Kennedy, Volume I: Where Angels Tread Lightly. Volume II of this series, to be released in early 2017, will be titled, Countdown to Darkness.
×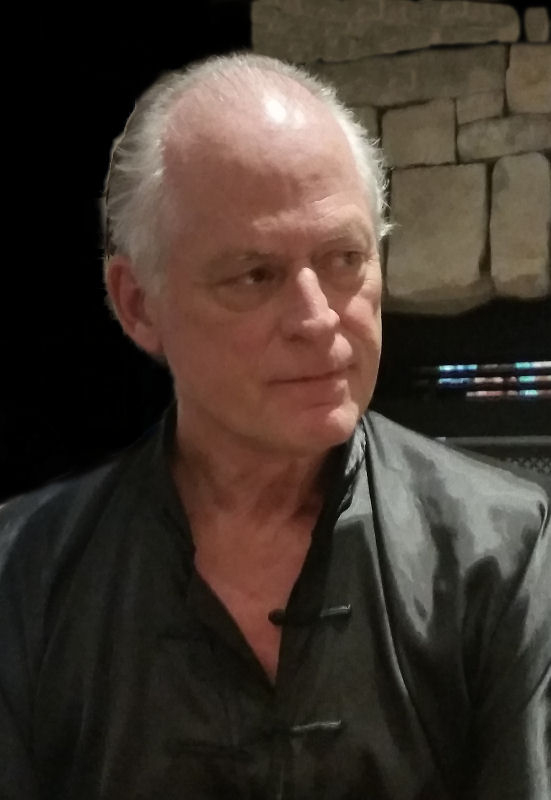 John Newman Ph.DBoard Member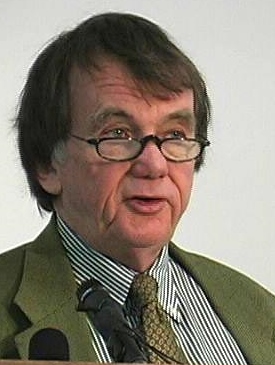 Josiah Thompson Ph.D
Board Member
Josiah Thompson received his Ph.D. from Yale in 1964. For the next twelve years he taught philosophy at Yale and Haverford. In 1976, he resigned his full professorship at Haverford and took up work as a private investigator in San Francisco.
For the last thirty-five years, he has specialized in criminal defense. In the late 1970s, he participated in the defense of Huey Newton of the Black Panthers and Bill/Emily Harris of the SLA. He was defense investigator for Chol Soo Lee in the death penalty case that became the film "True Believer". He was defense investigator for Stephen Bingham in the aftermath of the San Quentin Six case and for Ben Dosti in the retrial of the Billionaire Boys Club case. In the early 1990s, he was retained to investigate the Judi Bari bombing and, in 1996 and 1997, was defense investigator for Tim McVeigh in the Oklahoma City bombing. More recently, he defended Sara Jane Olson and Bill/Emily Harris in their recent SLA cases.
He has written two books on the Danish thinker, Soren Kierkegaard, and a memoir of his early days as a detective, Gumshoe (1988). His first book on the JFK assassination, Six Seconds in Dallas, was published in 1967. His second book on the Kennedy assassination, Last Second in Dallas, will be finished soon.
×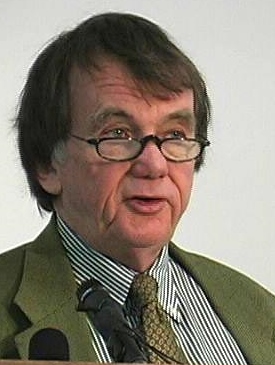 Josiah Thompson Ph.DBoard Member
]