39 minutes (https://vimeo.com/123052883)
David Wrone, Ph.D: A former professor of history at the University of Wisconsin, Stevens Point, where he taught American history, Indian History and the JFK assassination for 35 years. He has published numerous book reviews on the subject and edited The Legal Proceedings of the 1975 court record on the fight to obtain the January 27, 1964 executive session transcript of the Warren Commission. He co-edited, with D. Guth,"The Assassination of John F. Kennedy: A Comprehensive Historical and Legal Bibliography," 1963-1979 (Greenwood Press, 1980). He is the author of, "The Zapruder Film" (University Press of Kansas).
In his 40 years of research and reading on the assassination, he has concentrated on the evidence found in files of the FBI and has sued the government for Zapruder film records, especially relating to its acquisition and purchase. Professor Wrone received his Ph.D. in American history from the University of Illinois-Urbana. He is Secretary and a member of the Board of Directors of the AARC.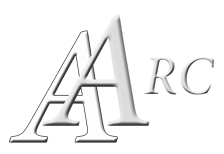 Become a Member of the AARC!
Support the declassification of government records relating to political assassination by becoming a member of the AARC →
Benefits include discounts on CDs, DVDs and VIP access to special conference events.