42 minutes
Rex Bradford, founder of History-Matters.com is an essayist and lecturer, Vice-President of the Assassination Archives and Research Center, created its website, and has published several CD-ROMs, including the JFK Assassination Archive. The transcript of his 2008 address, "Whispers From A Silent Generation" and his essay on "The Fourteen Minute Gap" are among his insightful articles which focus upon under-reported areas of JFK related issues. He is a consultant, analyst, and electronic archivist for the Mary Ferrell Foundation.
maryferrell.org
history-matters.com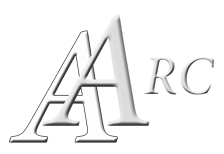 Become a Member of the AARC!
Support the declassification of government records relating to political assassination by becoming a member of the AARC →
Benefits include discounts on CDs, DVDs and VIP access to special conference events.