1 hour, 2 minutes
Lisa Pease has written about the assassinations of the sixties and other Cold War topics for more than 20 years. She was one of three Americans to testify to a UN Commission about evidence relating to the death of former UN Secretary Dag Hammarskjold. She has discussed her research on television and radio, and her writing has appeared in numerous publications, including Salon and the Los Angeles Times. She co-edited an anthology of essays (which include several of her own articles) called "The Assassinations: Probe Magazine on JFK, MLK, RFK and Malcolm X." She is currently working on a book about the assassination of Robert Kennedy. You can follow her at twitter.com/lisapease.
http://realhistoryarchives.blogspot.com/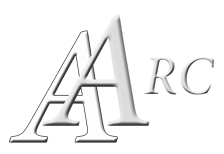 Become a Member of the AARC!
Support the declassification of government records relating to political assassination by becoming a member of the AARC →
Benefits include discounts on CDs, DVDs and VIP access to special conference events.