50 minutes
"The more I study these deep events, the more I see suggestive similarities between them, increasing the possibility that they are not unrelated external intrusions on American history, but parts of an endemic process, sharing to some degree or other a common source." Peter Dale Scott
Our speaker is an historian and poet; a scholar whose artistry is directed towards revealing truth as an author and educator; a translator of poetry; a former diplomat; an investigative writer of political prose; Professor Emeritus of English at the University of California, Berkeley; a lover of words, and the originator of the term, "Deep Politics."
His work on President Kennedy's assassination, Crime and Cover-Up: The CIA, The Mafia, and the Dallas-Watergate Connection; Deep Politics and the death of JFK and Deep Politics II and III have informed and inspired a generation of our most vital historical investigators and journalists.
He's the author of the extraordinary Coming to Jakarta, a poem about terror; Mosaic Orpheus, a collection of his poems which includes The Tao of 9/11; Cocaine Politics: Drugs, Armies, and CIA in Central America; Drugs, Oil and War: The United States in Afghanistan, Colombia and Indo-China; The Road to 9-11: Wealth, Empire, and the Future of America, American War Machine: Deep Politics, the CIA, Global Drug Connection and the Road to Afghanistan, and most recently, Tilting Point (2012), and The American Deep State: Wall Street, Big Oil, and the Attack on U.S. Democracy (2014).
http://whowhatwhy.org/2014/10/05/the-hidden-government-group-linking-jfk-watergate-iran-contra-and-911/
http://www.amazon.com/Peter-Dale-Scott/e/B001IGJXJO/ref=sr_ntt_srch_lnk_1?qid=1435193205&sr=8-1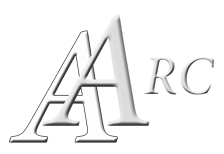 Become a Member of the AARC!
Support the declassification of government records relating to political assassination by becoming a member of the AARC →
Benefits include discounts on CDs, DVDs and VIP access to special conference events.