55 minutes
The Continuing Cover-Up: New and Newsworthy
Jefferson Morley: Author of Our Man In Mexico: Winston Scott and the Hidden History of the CIA (2008), and Snow-Storm In August: Washington City, Francis Scott Key, and the Forgotten Race Riot of 1835 (2012).
Dr. John Newman: Author of JFK and Vietnam (1992), Oswald and the CIA (updated 2008), Quest For the Kingdom: The Secret Teachings of Jesus in the Light of Yogic Mysticism (2011), and Where Angels Tread Lightly, The Assassination of President Kennedy, Volume 1 (2015).
David Talbot (via telephone): Author of Brothers: The Hidden History of the Kennedy Years (2008), and The Devil's Chessboard: Allen Dulles, John Kennedy and the Dark Game of Power (2015).
Alan Dale is the host of JFK Conversations, an on-line interview program featuring discussions with prominent authors, historical researchers and notable personalities associated with the study of President Kennedy's assassination.
jfklancer.com/audioconversations.html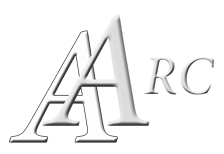 Become a Member of the AARC!
Support the declassification of government records relating to political assassination by becoming a member of the AARC →
Benefits include discounts on CDs, DVDs and VIP access to special conference events.