52 minutes
"What we really have cause to think we know is that after all this time, and the efforts of so many people, so much remains unknown." Anthony Summers
A former senior BBC journalist, Anthony Summers is the author of nine major non-fiction books. His investigative work has ranged from the fate of the last Russian Tzar in 1918 to Britain's Profumo sex/spy scandal, to the John F. Kennedy assassination, to the September 9/11 attacks. He has written biographies of Marilyn Monroe, J. Edgar Hoover, Richard Nixon, and Frank Sinatra. His book on the Kennedy assassination, originally published in 1980, has been updated several times – most recently in 2013 – with the title of "Not In Your Lifetime." The New York Times deemed it 'important', the Los Angeles Times 'an awesome work', the Boston Globe 'the closest we have to a definitive work on the events of Dallas.'
Summers was a finalist for the 2012 Pulitzer Prize for History with his book, with co-author Robbyn Swan, on the 9/11 attacks. He is the only two-time winner of the British Crime Writers' Association top award for crime non-fiction – once for his book on Dallas. He is a Fellow of the Historical Society of University College Dublin.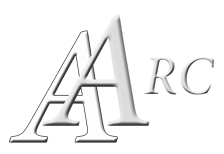 Become a Member of the AARC!
Support the declassification of government records relating to political assassination by becoming a member of the AARC →
Benefits include discounts on CDs, DVDs and VIP access to special conference events.