40 minutes (https://vimeo.com/123052705)
In 2001, scientist Dr. Donald B. Thomas published a peer-reviewed article which revived the debate over the House Select Committee on Assassinations' finding that there had indeed been a shot from the grassy knoll, caught on a police dictabelt recording. The Washington Post said, "The House Assassinations Committee may well have been right after all."
Dr. Thomas is the author of Hear No Evil in which he explains the acoustics evidence in detail, placing it in the context of an analysis of all the scientific evidence in the Kennedy assassination. Revering no sacred cows, he demolishes myths promulgated by both Warren Commission adherents and conspiracy advocates, and presents a novel and compelling re-interpretation of the "single bullet theory."
Donald B. Thomas, Ph.D: Received his doctorate from the College of Agriculture at the University of Missouri. He held post-doctoral research appointments at the University of Arizona and the University of Nebraska and is currently a senior scientist with the United States federal government and is on the graduate faculty at the University of Texas. He is a former President of the Coleopterists Society and presently serves as a subject editor for the Annals of the Entomological Society of America.
He is the author or co-author of more than one hundred scientific journal articles, book chapters and books. His 2001 article in the journal Science & Justice, "The Acoustical Evidence in the Kennedy Assassination Revisited" led to publication of Hear No Evil, a book that places the acoustical evidence in a larger context. Dr. Thomas has also made a study of the shooting of Officer J.D. Tippet, allegedly by Lee Harvey Oswald. Dr. Thomas is a member of the Board of Directors of the AARC.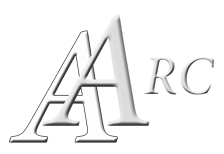 Become a Member of the AARC!
Support the declassification of government records relating to political assassination by becoming a member of the AARC →
Benefits include discounts on CDs, DVDs and VIP access to special conference events.