42 minutes (https://vimeo.com/123052401)
David E. Kaiser, Ph.D: An American historian whose published works have covered a broad range of topics, from European warfare to American League baseball. He was a professor in the Strategy and Policy Department of the Naval War College from 1990 until 2012 and has also taught at Carnegie Mellon, Williams College (2006-7 and 2012-13), and Harvard University.
Dr. Kaiser's 2008 book, "The Road to Dallas: The Assassination of John F. Kennedy," does not dispute the official findings that Oswald was the lone shooter, but argues that the assassination was carried out by leading organized crime figures as revenge for the attempts made by Attorney General Robert F. Kennedy to persecute Mafia leaders. His conference topic is "Further Down the Road to Dallas."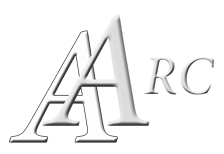 Become a Member of the AARC!
Support the declassification of government records relating to political assassination by becoming a member of the AARC →
Benefits include discounts on CDs, DVDs and VIP access to special conference events.