51 minutes (https://vimeo.com/123492057)
Grover B. Proctor Ph.D: A retired university Dean and Co-Founder of two colleges in P.R. China, Dr. Proctor began his research in the JFK assassination in 1974. Since that time, he has published extensively, lectured widely, and has frequently been consulted by print and broadcast media. While most of his work comprises analysis and interpretation of the assassination research phenomenon, he broke new ground in the investigation in the early 1980's with his work on Lee Oswald's attempt to make a telephone call from the Dallas jail to John Hurt, a former military counterintelligence agent in Raleigh, N.C. His professional expertise is in statistical analysis and research methodology, which extends in many practical areas of Social Science and Business/Marketing research.
Dr. Proctor's revised and expanded article, "The Raleigh Call and the Fingerprints of Intelligence" is available here.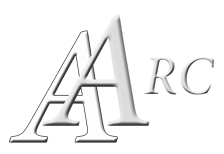 Become a Member of the AARC!
Support the declassification of government records relating to political assassination by becoming a member of the AARC →
Benefits include discounts on CDs, DVDs and VIP access to special conference events.