44 minutes
How CIA and the FBI infiltrated the Garrison, Church Committee and House Select Committee investigations into the murder of President Kennedy, as revealed by documents released under the John F. Kennedy Assassination Records Collection Act.
"Its is inaccurate and a serious understatement to suggest that Joannides' being placed with HSCA was the main way CIA corrupted HSCA. This view is false, and an example of what CIA calls a 'limited hangout.' Rather, CIA interference began on day one of Robert Blakey's tenure as HSCA counsel and was a daily intrusion. *It culminated in Scott Breckinridge's control of HSCA's final report. Breckinridge worked out of the Office of Legal Counsel of CIA…" Dr. Joan Mellen

Dr. Joan Mellen, Ph.D: Is a professor of English and creative writing at Temple University in Philadelphia. She is the author of twenty-two books including several that deal directly or indirectly with the JFK assassination: "A Farewell to Justice: Jim Garrison, JFK's Assassination, and the Case That Should Have Changed History;" "Our Man in Haiti: George de Mohrenschildt and the CIA in the Nightmare Republic;" "The Great Game in Cuba: How the CIA Sabotaged Its Own Plot to Unseat Fidel Castro." Professor Mellen's two upcoming works are:"Faustian Bargains," a study of Lyndon Johnson and his relationship with Malcolm Everett Wallace, and "The Green Light," an investigative inquiry into the attack on the USS Liberty.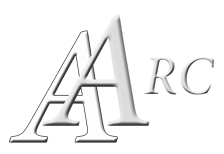 Become a Member of the AARC!
Support the declassification of government records relating to political assassination by becoming a member of the AARC →
Benefits include discounts on CDs, DVDs and VIP access to special conference events.