Courtesy of Dr. Susan Williams
13 September 2023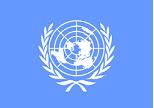 Excellencies, Ladies and gentlemen,
We gather to pay tribute to Dag Hammarskjöld on the 62nd anniversary of his death.
We honour a virtuoso of multilateral action.
With passion and compassion, courage and curiosity, diplomatic skill and boundless stamina, Dag Hammarskjöld lived – and died – for the ideals of our United Nations.
I welcome the General Assembly's resolution in December 2022 to continue the investigation into the cause of the plane crash in which Dag Hammarskjöld died, and echo the General Assembly's call for Member States to release any relevant records in their possession.
We have a shared responsibility to pursue the truth – for Dag Hammarskjöld and those who died alongside him, for their loved ones, and for the United Nations and the people we serve. I remain personally committed to that quest and intend to write to relevant Member States on the matter.
Dag Hammarskjöld shaped our United Nations in innumerable ways – setting new standards of public service and launching our Organization on its active career as the custodian of world peace.
His legacy endures, not as distant memory, but as a living guide for our shared mission.
He recognized that the United Nations may be imperfect – but he knew it was indispensable. And he summoned us all to reach higher.
As he once said: "It is when we all play safe that we create a world of utmost insecurity."
Let us take inspiration from the courage of his convictions and the power of his example.
Let us move forward together in unity and purpose.
And let us keep striving to narrow the gap between the world as it is, and the world as we know it can be.
I would like to ask all of you to join me in a moment of silence.
[
Moment of silence
]
Thank you.
  *   *   *   *   *
MULTIPLE ARTICLES RELATED: