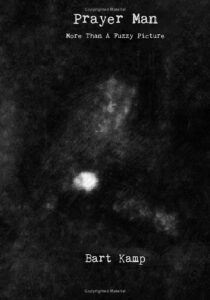 The publication of Prayer Man: More Than a Fuzzy Picture represents an unprecedented decade-long investigation of Lee Harvey Oswald's last 48 hours.
Author and archivist Bart Kamp has produced a comprehensive work which delves into Lee Harvey Oswald and the other Texas School Book Depository employees inside the building during and shortly after President Kennedy was assassinated on November 22nd 1963.
Kamp's detailed research also examines the period of Oswald's incarceration and interrogations. It presents an entirely new and deep perspective of how the law enforcement agencies gathered their evidence that weekend. It reveals a dramatic new context in relation to understanding Lee Harvey Oswald's innocence.
Within these pages are many new and never before published revelations that contrast the altered accounts that were represented before the Warren Commission and challenges many commonly accepted assumptions and interpretations.
Excerpt from the Back Cover:
In Prayer Man: More Than A Fuzzy Picture, Bart Kamp has produced a rare and meticulous compendium of what exists within the documentary record about Lee Harvey Oswald, the employees of the Texas School Book Depository, the local police and federal investigators, the reporters, witnesses and peripheral figures associated with the minutes leading up to and the immediate aftermath of the attack upon President Kennedy's motorcade in Dealey Plaza.
Bart's journey from commercial and fashion photographer to JFK assassination researcher and author is an inspiring reminder of the first-generation critics of the Warren Report. His indefatigable determination, matched with reason and an innate intolerance of BS, has brought us closer than we have ever been to being able to assess for ourselves, without being told what or how to think, the questions associated with history's unstable verdict on the enigma of Lee Harvey Oswald.
Order now now in Kindle and Paperback formats from Amazon.