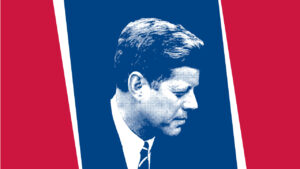 About the 22nd Annual Symposium
Three score since the assassination of President John F. Kennedy, what could possibly remain to be learned about his death? Quite a lot, as it turns out.
Even as the U.S. government continues to withhold files scheduled for release in 2017 and the mainstream media persists in disparaging those pursuing an answer to this mystery as "conspiracy theorists," independent investigators around the world – including scientists, physicians, attorneys, educators and journalists – are advancing lines of research ranging from criminalistic analysis of events in Dealey Plaza to Oswald's and Ruby's connections to shortcomings of prior official investigations, and beyond.
Now, in keeping with a tradition initiated on the occasion of the 40th anniversary of the assassination in 2003 and perpetuated on the 50th anniversary in 2013, the Cyril H. Wecht Institute of Forensic Science and Law, in partnership with Citizens Against Political Assassinations, is pleased to announce its plans to host a three-day, hybrid academic conference to coincide with the case's 60th anniversary this November 15-17.
The JFK Assassination at 60:  New Frontiers in Scientific, Medical, Legal and Historical Research will convene experts from a variety of fields, along with lay researchers, to help us advance and clarify our collective understanding not only of how JFK died, but why, as well as why it still matters today.
Whether you're a professional interested in earning continuing education credits, an educator or student of any number of associated disciplines, or simply an armchair sleuth with a fascination in the subject matter, we hope you'll consider joining us.
Preliminary Program Agenda
Prepare to immerse yourself in captivating presentations, thought-provoking discussions, and the opportunity to connect with experts and fellow enthusiasts alike. The Annual Symposium Program Agenda promises a dynamic and comprehensive experience that paves the way for new perspectives, lasting connections, and the exchange of knowledge that will shape the future.All presentations are scheduled to take place in the Duquesne Union Ballroom, unless otherwise noted.
Wednesday, November 15 
5:30 p.m. Reception
7:00 p.m. Welcome and Introductions, Benjamin E. Wecht, M.A.
7:10 p.m. Opening Remarks, Cyril H. Wecht, M.D., J.D.
7:20 p.m. Keynote Introduction, Ken Gormley, J.D.
7:30 p.m. Keynote Address: Barbara Perry, Ph.D., Why JFK's Camelot Endures – and Why It Still Matters
8:30 p.m. Alec Baldwin, Why JFK's Assassination Will Not Go Away (Confirmation Pending)
9:00 p.m. Adjourn
Thursday, November 16 – Criminalistics, Forensic Science and Medicine
8:30 a.m. Welcome and Introductions Benjamin E. Wecht, M.A., Pamela Marshall, Ph.D.
9:00 a.m. Converging Lines of Evidence in the Case for Two Headshots, Gary Aguilar, M.D., Josiah Thompson, Ph.D., Doug DeSalles, M.D., Bill Simpich, Esq.
10:00 a.m. The Final Witness: A Kennedy Secret Service Breaks His Silence After Sixty Years, Paul Landis (USSS Ret.); James Robenalt, Esq.
10:45 a.m. Break
11:00 a.m. Forensic Reactions to an Historical Revelation, P. Landis, C. Wecht, Ken Gormley, J.D.
11:30 a.m. Two Brain Exams Following JFK's Autopsy, Douglas Horne (USN Ret.)
Concurrent Session (AR) Forensic Modeling of Human Reactions and a JFK Assassination Timeline, Brian Roselle, M.S.
12:30 p.m. Lunch
1:45 p.m. Gauging the Authenticity of the General Walker Bullet, Lawrence Schnapf, Esq.
Concurrent Session (AR) An Audio Forensic Analysis of the JFK Assassination, Donald Maue
2:45 p.m. As Easy as 1-2-3-4-5: Understanding the JFK Assassination, David Mantik, MD, PhD
Concurrent Session (613) The Oswald Letter: An Analysis of Dyslexia and How It Changes our Understanding of the Assassination, Jerry Kroth, Ph.D.
3:45 p.m. Break
4:00 p.m. Unmasking the Rockefeller Committee Medical Panel, Russell Kent
5:00 p.m. Adjournment
Friday, November 17 – History, Politics and the Future
8:45 a.m. Welcome and Introductions, Benjamin E. Wecht, M.A., Pamela Marshall, Ph.D.
9:00 a.m. The Assassination of President Kennedy: Understanding the Cold War Context, John Newman, Ph.D.
10:00 a.m. The CIA and JFK: What 30 Years of Reporting Tell Me, Jefferson Morley  
Concurrent Session (AR) Edgar Hoover and Lyndon Johnson and how they Obstructed Justice
11:00 a.m. Break
11:15 a.m. New Findings about Texas School Book Depository building owner David Harold Byrd, Daniel Alcorn, Esq.
Concurrent Session (AR) Carousel Contortionista: Jack Ruby, His Strippers, and their Moving Horses, Mark de Valk, Ph.D., M.A.
12:15 p.m. Lunch
1:30 p.m. The Death of JFK and the Rise of the Neocons in U.S. Foreign Policy, James DiEugenio, M.A.
Concurrent Session 1 (AR) An Inside Perspective on the Relationship between Lee Oswald and the Paines, Robert Manz, M.A.
Concurrent Session 2 (613) Lee Oswald: The Patchwork Kid, Greg R. Parker (Pre-recorded by Zoom)
2:30 p.m. Lessons from the Assassination Records Review Board: The Value of Investigative Research with Respect to National Security, David Montague, Ph.D.
Concurrent Session (AR) Our Method of Teaching the Assassination: Inspiring the Next Generation of Researchers, Ronald Burda, J.D. and Michael Vollbach, MA, MS
3:00 p.m. Break
3:45 p.m. Why Our Side is Losing the Media War, David Talbot (by Zoom)
4:45 p.m. Adournment