Court finds FBI policy is 'at odds' with the Foia statute in ruling in favor of plaintiffs who contend government was trying to shield itself from scrutiny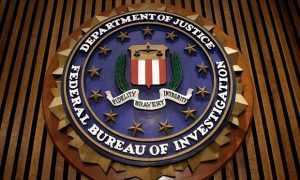 The FBI unlawfully and systematically obscured and refused to answer legitimate requests for information about how well it was complying with the Freedom of Information Act (Foia), a Washington DC court found last week.
US district judge Randolph D Moss ruled in favor of Massachusetts Institute of Technology PhD student Ryan Shapiro, finding that the government was flouting Foia, a law intended to guarantee the public access to government records unless they fall into a protected category. Moss found that the FBI's present policy is "fundamentally at odds with the statute".
Shapiro has, with his attorney Jeffrey Light, provided documents obtained using Foia requests in the past.
The bureau shot down requests for information so regularly and thoroughly – sometimes saying that records were unavailable, sometimes that they didn't exist, sometimes that it could neither confirm nor deny the existence of records – that Shapiro and his co-plaintiffs asked for more information about the process by which they had been so often refused.
And those requests for clarifying information were categorically denied on the grounds that any information about the FBI's reasons for denying previous Foia requests were by their very nature secret.
Shapiro and his fellow plaintiffs contended that the government often acts in bad faith and was trying to shield itself from scrutiny as broadly as possible. In doing so, they said, it had stretched the law to breaking point by including harmless documents in the broad categories of material it refuses to hand over or discuss.
"As the plaintiffs correctly observe, dissatisfied Foia requesters are often required to take the government at its word in Foia litigation, where the government has access to the disputed records and knowledge of how a search and response was conducted," wrote Moss in a 63-page opinion.
There are at least three categories of records the FBI simply refuses to part with:
"Search slips," which document the efforts of analysts to find files requested.
Case evaluations of the analysts supposedly looking for the records in question, which could detail whether an individual analyst has a history of errors or overapplication of the nine Foia exemptions.
Case processing notes, which provide further detail of individual searches.
"The FBI does nearly everything within its power to avoid compliance with the Freedom of Information Act," Shapiro said. "This results in the outrageous state of affairs in which the leading federal law enforcement agency in the country is in routine and often flagrant violation of federal law."
The main argument the FBI made was that the documents detail law enforcement techniques and procedures that are not generally known to the public – an established exemption from Foia. The plaintiffs provided examples of each kind of document obtained by Foia before the FBI adopted its policy of nondisclosure.
Moss agreed that even if individual documents were protected by that Foia exemption, the entire categories of document the FBI withholds were emphatically not. "[The FBI] concedes that the vast majority of [the records in question] are not protected at all," he wrote. "It is only arguing that by withholding all search slips, even those not protected by Foia, it can amass a haystack in which to hide the search slips that are protected (emphasis his)."
"The FBI's exercise of its statutory authority to exclude documents from Foia's reach is not the kind of 'technique' or 'procedure'" to which the necessary exemption refers, wrote Moss.
Shapiro and Light sued alongside Jeffrey Stein and nonprofit group Truthout, who were represented by Kel McClanahan of co-litigant group National Security Counselors.
There is little love lost between Shapiro and the government. Shapiro boasts the unusual distinction among graduate students of having his dissertation work challenged in court on the creative grounds that it constitutes a dangerous "mosaic" of individually legal parts that, were it released, could "significantly and irreparably damage national security", in the words of the FBI.
It's an argument that Shapiro finds interesting and would very much like to hear in detail, but he can't. "We can't even read most of the FBI's argument to support this contention, because the FBI submitted it in the form of an ex parte, in camera declaration," Shapiro said. "This is essentially a secret letter to the judge from the deputy assistant director of the FBI's counter-terrorism division."
Shapiro may be the single most prolific Foia requester in the history of that law, so when he says the FBI is particularly difficult to work with, it's because he has worked with many government agencies. "While Foia with some agencies can be akin to a protracted business meeting or an attempt to get telephone customer support from a telecom over a holiday weekend," he said. "Foia with the FBI is a street fight."
"The US attorney's office is reviewing the ruling and has no further comment on this matter," Justice Department spokesman Bill Miller said. Miller did not say whether the DoJ would appeal the ruling.