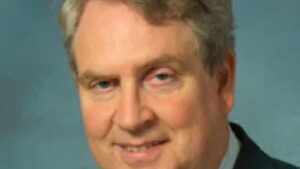 One wonders why these agencies were so obsessed with the critics, no?
Maybe we have mirror image attitudes here.  As the "critics" did not merely think they were trying to solve a crime, but rather were in a battle for the soul of America (which had become corrupt) . . .
. . . maybe some of the people in security agencies thought they were fighting for the soul of America, which had become besmirched by the corruption of conspiratorial thinking.
In other words, maybe people on both sides invested the issue with a huge moral significance, and therefore acted in ways that no sober citizens or unbiased investigators should have.
.John
*  *  *  *  * 
MARQUETTE STATEMENT ON THE PASSING OF DR. JOHN McADAMS
April 16, 2021
The Marquette University community mourns the loss of Dr. John McAdams, associate professor of political science. Dr. McAdams was a well-known American politics and public policy teacher at Marquette for nearly 45 years. A globally known scholar of the assassination of President John F. Kennedy, Dr. McAdams taught a popular course on the topic. He also published the book 'JFK Assassination Logic: How to Think about Claims of Conspiracy in 2011.'
The Marquette community extends its deepest sympathies and prayers to Dr. McAdams' family, friends, colleagues and students."
*  *  *  *  *
I found JM during my debate at Southern Illinois University to be fine person.
He was quiet in demeanor, well dressed, respectful, and drove hard his points.
The student organization that put the debate on was hobbled in funds by quirky SIU policies but got a decent audience.
He was informed on his positions and presented them well.
At a break I observed to him that the evidence of Oswald's arrest noted a pick up was found unmanned and running  in the alley.  "Oh,"  he said, "they will have fun with that."
He was patriotic as his comment revealed in debate.  All in all he would serve I thought well for dissenters from the official version to have in conferences as a whetstone –that is if you could get critics that knew the subject and were not part of the American nuttery.
He had actually read material–not like many of the worshipers of the Warren Report.
Dr. David R. Wrone, professor emeritus of history at the University of Wisconsin-Stevens Point
*  *  *  *  *
I feel compassionately the loss of Professor John McAdams, who passed away at the age of seventy-five.  He had devoted quite a bit of his life to debunking things that he felt had to be debunked, and I would be lying if I said to you that I didn't learn things because of his efforts; I learned quite a lot, actually.
I personally interacted with him on only a couple of occasions, and in each case I benefited from his courtesy and from his assistance.
Professor McAdams may have exemplified the profound truth that we all benefit from criticism. I would say that people who make declarations about their beliefs or make assurances about their interpretations of things based upon their own research, should be open to criticism, because that is the absolutely essential, absolutely essential, method by which information is refined so that knowledge is earned. Without rational criticism we are simply at war with each other as were our barbarous ancestors over opposing ideologies.
Alan Dale, executive director, Assassination Archives and Research Center