Delivered to the door of the AARC today, 17 December, 2021:
CIA referred 25 documents to FBI for direct response to us.  The documents
relate to the FBI's handling of the Doolittle Commission in 1954.
U.S. Department of Justice
Federal Bureau of Investigation
Washington, D.C. 20535
December 16, 2021
MR. DANIEL S. ALCORN, ESQUIRE
1335 XXXX XXXXXXXXX XXX
MCLEAN, VA 22101
FOIPA Request No.: 1510847-000
CIA Tracking No.: F-2021-01692
Civil Action No. 21-cv-001237
Subject: Records related to David Harold Byrd,
Werner von Alvensleben Jr., and Doolittle Report
Dear Mr. Alcorn:
While processing your Freedom of Information/Privacy Acts (FOIPA) request, the Central Intelligence Agency (CIA) located FBI information in their records. This material was referred to the FBI for direct response to you. The enclosed documents were reviewed under the Freedom of Information/Privacy Acts (FOIPA), Title 5, United States Code, Section 552/552a.
Below you will find checked boxes under applicable statutes for the exemptions asserted to protect information exempt from disclosure. The appropriate exemptions are noted on the processed pages next to redacted information. An Explanation of Exemptions is enclosed to further explain justification for withheld information.
Section 552 Section 552a
(b)(1) (b)(7)(A) (d)(5)
(b)(2) (b)(7)(B)
(j)(2)
(b)(3) (b)(7)(C)
(k)(1)
Section 6 of the Central Intelligence
Agency Act of 1949, 50 U.S.C.
3507
(b)(7)(D)
(k)(2)
Section 102A(i)(1) of the National
Security Act of 1947, 50 U.S.C.
3024(i)(1)
(b)(7)(E)
(k)(3)
(b)(7)(F)
(k)(4)
(b)(4)
(b)(8)
(k)(5)
(b)(5) (b)(9)
(k)(6)
(b)(6)
(k)(7)
25 pages were reviewed and 25 pages are being released.
[Click on each page to enlarge.]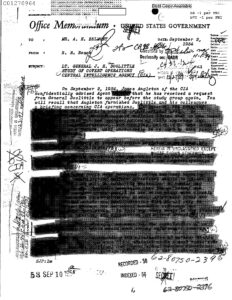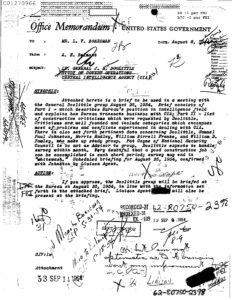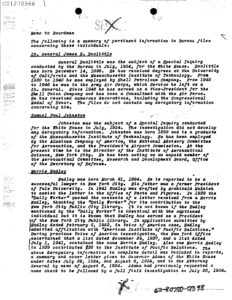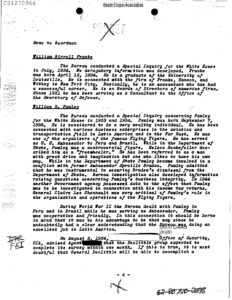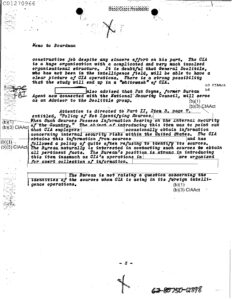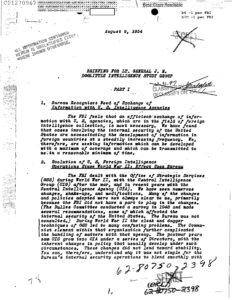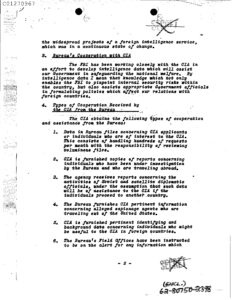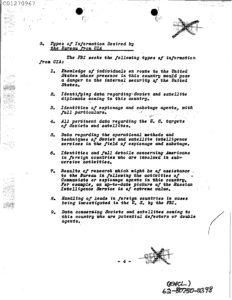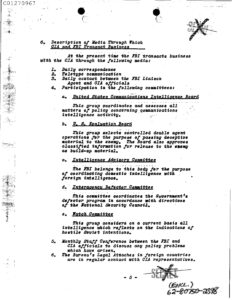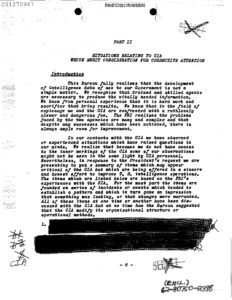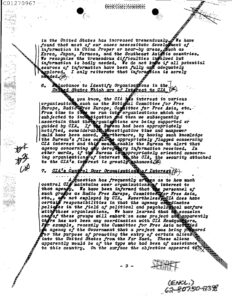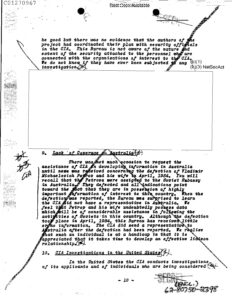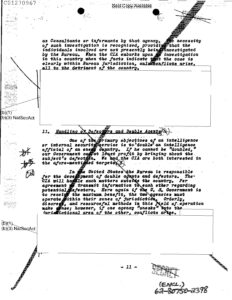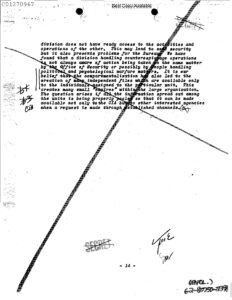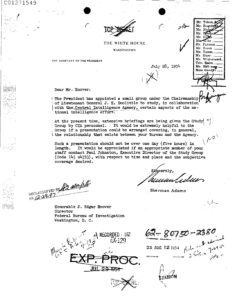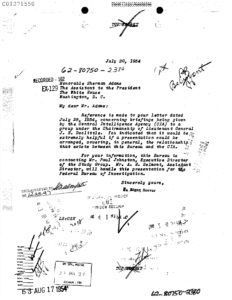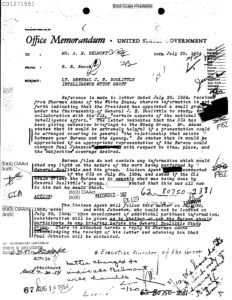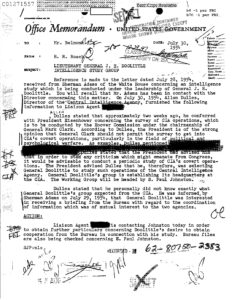 RELATED: